Maine Domestic Violence Attorneys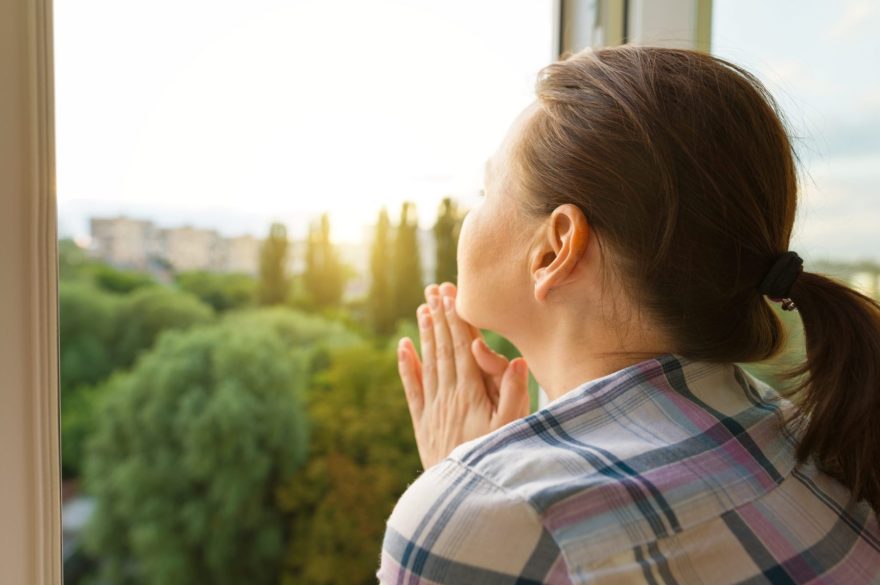 Domestic violence is a serious concern for the courts in Maine.  Oftentimes, divorce or parental rights actions are accompanied by allegations of domestic violence. If you are experiencing domestic violence or if there is an allegation of domestic violence against you, you should speak to an experienced Family Law Trial Lawyer immediately.
Many individuals experiencing domestic violence wish to obtain a "Restraining Order" against the perpetrator.  In Maine, this document is called a "Protection from Abuse Order".
What is Abuse?
To obtain a Protection from Abuse Order, you must be experiencing "abuse" as defined by the statute.  Abuse includes the following occurrences between family members, household members, or dating partners, or upon a minor child:
bodily injury or offensive physical contact

sexual assaults

placing another in fear of bodily injury

threatening, harassing, or tormenting behavior

compelling a person by force or intimidation to engage in certain conduct

substantially restricting the movements of another person

removing a person for his or her residence, place of business, or school

confining a person for a substantial period of time

communicating a threat to commit a crime of violence and danger to human life

repeatedly following a person (stalking)

repeatedly being at a person's home, school, business, or place of employment

unauthorized dissemination of certain private images (oftentimes called "Revenge Porn")

engaging in sex trafficking
Protection from Abuse Proceedings
A Family Law Trial Lawyer will help you complete a Complaint for Protection from Abuse, in which you will describe the abuse allegation in detail. At this time, you may request that the Court issue a "Temporary Protection from Abuse Order". If the Court determines that a Temporary Order is necessitated given the underlying facts, this Temporary Order will provide you with protection until your formal Protection from Abuse Hearing.
There are additional documents that your Trial Lawyer will help you complete, which may be required when you file your Complaint for Protection from Abuse, including:
Protection Order Service Information

Important Notice to Plaintiff 

Affidavit of Confidential Address and Telephone Number

Child Support Affidavit
Some of these documents are optional and depend on whether you would like to keep your contact information private for safety reasons or if you have minor children with the Defendant and there is no Child Support Order in place.
Within 21 days of filing your Complaint for Protection from Abuse, the Court must conduct a Hearing to determine whether a Protection from Abuse Order is appropriate and for how long the Order should remain in effect.  A Protection from Abuse Order may extend up to two years from the date of the Hearing.  If following the two-year period a Protection Order is still necessary, a Trial Lawyer can help you request an extension with the Court.
Before your Protection from Abuse Hearing, your Trial Lawyer will have the opportunity to negotiate with the Defendant. If you are unable to come to an agreement, you will have the opportunity to have a Hearing before the Court. During this time, your Trial Lawyer will present testimony and evidence to the Court to prove your case.
If a Protection Order is issued and the Defendant violates the Order, the Defendant may be arrested, serve time in jail, or be required to pay certain fines.
Consequences of Domestic Violence in Divorce or Parental Rights Matters
If the Court has held a hearing a determined that domestic violence occurred in the home, and the parties subsequently file for a Family Matter in the Court, such as a Divorce or Parental Rights & Responsibilities case, the Court may consider these findings of fact of domestic violence when determining the primary residence of the child or child-parent contact.
For example, the Court may order the following conditions of parent-child contact in cases involving domestic violence:
order child exchanges to occur in a protected setting

order parent-child contact be supervised by another person or agency

order the parent who committed domestic violence to complete a domestic violence intervention program

order a parent to abstain from possession or consumption of alcohol or drugs during the parent-child visit and for 24 hours preceding the contact

prohibit overnight parent-child contact
Consequences of False Allegations of Domestic Violence
There are negative consequences if the Court determines that you or the other party willfully misused the Protection from Abuse process to try to gain certain tactical advantages in a later Family Law Matter by falsifying abuse allegations.
The Court may determine that such willful misuse tends to show that the acting parent will have a lessened ability and willingness to cooperate and work with the other parent in the future if the parents share responsibilities for the child, which could impact your parent-child contact.
If you are being falsely accused of domestic violence, it is imperative that you contact Family Law Trial Lawyer.
Domestic Violence in Family and Divorce Matters
The presence of domestic violence can add an additional layer of stress and uncertainty to your Divorce or Parental Rights matter. If you are facing domestic violence along with additional family or divorce matters, contact one of our Family Law Trial Lawyers to schedule an initial consultation. We are here to help you.